Time once again for weekend calendar picks from our editor Alice Thorson. Premiering yesterday and continuing through October 1st, Kansas City Actors Theatre presents Sam Shepard's A Lie of the Mind. Tonight, Metropolitan Ensemble Theatre premieres its production of Jean Anouilh's update of Sophocles' Antigone. Friday, Saturday and Sunday, the Kansas City Symphony performs Rachmaninoff and Carpiccio Expagnol with Natasha Paremski on piano. Saturday and Sunday, the National Museum of Toys and Miniatures presents Miniature Masterworks, a juried showcase of fine-scale miniature work. And Saturday night, see Parsons Dance, presented by the Harriman-Jewell Series, at Kauffman Center. For more ideas this weekend, visit Kansas City's most comprehensive arts calendar at kcstudio.org/events.
September 13, 2017 – October 1, 2017
H & R Block-City Stage
This story of two families linked by an act of violence is marked by Shepard's measured humor, heart, and steady eye in examining humanity's potential for both compassion and destruction. This play's first off-Broadway production in 1985 won both the Drama Desk Award and the New York Drama Critic's Circle Award for Best Play. It is generally considered to be among Shepard's greatest works, and our starry cast of leading local talent will provide a showcase of tour-de-force performances.
September 14, 2017 – October 1, 2017
Metropolitan Ensemble Theatre
Thebes is under attack. In a bloody battle outside the city's gates, the sons of Oedipus fight to the death. King Creon issues an edict: Eteocles, who nobly defend Thebes against his brother and the invading army, is to be buried a hero; the body of his treacherous brother must be left to rot. Antigone and her uncle are locked in conflict. With no burial rites, Antigone knows that her brother Polynices' soul will be denied passage to the underworld and the gods will be offended. As the new kind, Creon cannot ignore her actions – her defiance is a matter of national security.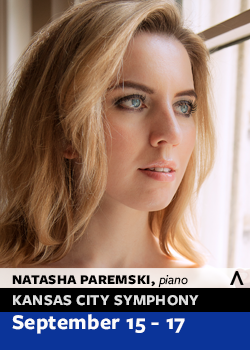 September 15 & 16 @ 8:00 pm
September 17 @ 2:00 pm
Kauffman Center for the Performing Arts
Music Director Michael Stern leads a trio of sensational, Russian-inspired masterpieces to launch the 2017-18 Kansas City Symphony season. From the virtuosic pyrotechnics, unforgettable melodies and lush orchestration of Rachmaninoff's Third Piano Concerto to the heartfelt homage, Odna Zhizn (A Life), by American composer Christopher Rouse, the program swells with incredible energy and life-affirming beauty. Rimsky-Korsakov wrote Capriccio espagnol as an orchestral showpiece that "was to glitter with dazzling color."
September 16 & 17 @ 10:00 am – 4:00 pm
The National Museum of Toys and Miniatures
Presented in partnership with the International Guild of Miniature Artisans, don't miss this three-day event at The National Museum of Toys and Miniatures featuring fine-scale miniature artists showcasing and selling their work. Visit with artists from all over the world and follow them on a tour of their work in the T/m galleries. Saturday and Sunday are included with museum admission. Tickets are available for a Friday evening preview event.
September 16, 2017 @ 7:30 pm – 9:00 pm
Kauffman Center for the Performing Arts
Noted for its athleticism and polish, the perennial favorite of Series' audiences will return for a record-setting 13th engagement. Founded by David Parsons, who was raised in Kansas City, Parsons Dance is internationally recognized as one of the finest modern dance companies.