Happy Thanksgiving from KC Studio Magazine! Our editor Alice Thorson has some calendar picks to help you enjoy the holiday weekend. Friday afternoon, bring your child the Museum of Toys and Miniatures to get their snapshot taken and turned into a faux daguerreotype. Friday, Saturday, and Sunday, the Kansas City Symphony will be performing Mozart, Beethoven and Hayden at the Kauffman. The Kansas City Repertory Theatre's production of A Christmas Carol will also be at the Spencer Theatre. Saturday, see the Moscow Ballet perform the Great Russian Nutcracker. And Saturday and Sunday at the Starlight, enjoy a few laughs with Sister's Christmas Catechism. For more ideas this weekend, visit Kansas City's most comprehensive arts calendar at kcstudio.org/events
November 25 @ 10:00 am – 4:00 pm
The National Museum of Toys and Miniatures
In Victorian photographs, children were often posed with their prized toys. During the museum's day-after-Thanksgiving workshop, bring your favorite toy or choose one from the museum's education collection to get your snapshot taken and turned into a faux daguerreotype. Then, decorate a case for your new portrait just like those in the temporary exhibit, Forever Young: Victorian Photographs of Children and Their Toys.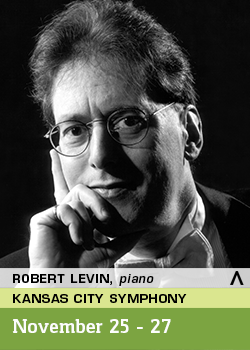 November 25 – November 27
Kauffman Center for the Performing Arts
Friday and Saturday, November 25-26 at 8 p.m.
Sunday, November 27 at 2 p.m.
Two great Classical-era repertoire champions, conductor Bernard Labadie and pianist Robert Levin, join forces for a truly impressive concert. The program features two rousing overtures from Mozart operas — Don Giovanni andLa clemenza di Tito. Set in C minor, Beethoven's Third Piano Concerto foreshadows his great Fifth Symphony and showcases the soloist's virtuosity and expressiveness. Haydn's Symphony No. 98 is part of a series of 12 that he wrote for his two London visits. One Londoner deemed it "one of the grandest compositions we ever heard." Tickets start at $25.
November 25 @ 8:00 pm
November 26 @ 2:00 pm & 8:00 pm
November 27 @ 1:00 pm
Kansas City Repertory Theatre-Spencer Theatre
Kansas City's favorite holiday tradition is back for its 36th season, presented in the magnificent new Spencer Theatre! A ripping good telling of the classic story of Ebenezer Scrooge, the curmudgeonly businessman who requires the intervention of a few spectral guides to understand the true meaning of Christmas and life. Complete with lively musical numbers, ornate costumes, and dashing stagecraft, Dickens' classic tale of hope and redemption continues to remind us what's really worth celebrating – at the holidays, or any time!
November 26 @ 3:00 pm | $28.00 – $175.00
The Midland
The biggest Christmas experience of the year! The original, direct from Russia, Moscow Ballet's Great Russian Nutcracker! "Knock Out!" Raves the New York Times. Enchant the whole family with larger than life magical props, a 60 foot growing Christmas tree and spectacular Russian-made costumes and sets. A must-see event, witness the world's best dancers on stage in your city! Get your tickets before they sell out at www.nutcracker.com
November 26 @ 7:00 pm
November 27 @ 2:00 pm
Starlight Theatre
You'll think you're watching an episode of "CSI: Bethlehem" when Sister takes on the mystery that has long perplexed historians: What ever happened to the Magi's Gold? (We assume Mary must have used the frankincense and myrrh as a potpourri – they were in a barn after all!)
In the holiday mystery extravaganza that is Sister's Christmas Catechism, Sister retells the story of the nativity as only she can. Employing her own scientific tools, assisted by our own Starlight STARS of Tomorrow youth choir and a gaggle of audience members, Sister creates a living nativity you won't soon forget. With gifts galore and bundles of laughs, this show is sure to become your new holiday tradition!
Catholics and heathens of all ages will enjoy this clean comedy.