Time for another round of weekend calendar picks from KC Studio editor Alice Thorson to finish out October. This evening, attend a presentation and round table discussion about sculpture parks in the urban core at the Nelson, in conjunction with the 27th International Sculpture Conference. UMKC Conservatory of Music and Dance also presents their fall opera, Hänsel und Gretel, at White Recital Hall tonight. Tomorrow night, The Friends of Chamber Music present a concert at the Folly with David Shifrin, Amit Peled & Alon Goldstein. Kansas City Symphony performs Dvorak's Eighth with Shostakovich inside Helzberg Hall at Kauffman Center Friday, Saturday and Sunday.On Friday, Spinning Tree Theatre opens their production of Harvey Fierstein's musical Casa Valentina, running through November 12th. And on Saturday night, The Folly presentsn Lee Ritenour as part of their Jazz Series. For more ideas this weekend, visit kcstudio.org/events.
October 26, 2017 @ 5:00 pm – 7:00 pm
Nelson-Atkins Museum of Art
This lively event begins with a keynote presentation by a prominent authority on sculpture parks and six short presentations by directors and curators of European and American sculpture parks.
Following the program, Nelson-Atkins director Julián Zugazagoitia will lead a round table to discuss ideas such as activating the landscape and permanent vs. temporary installations. The public and International Sculpture Center conference attendees are invited to participate.
October 26, 2017 @ 7:30 pm | $12
White Recital Hall
Join UMKC Opera for a flavorful fairy tale offering. With delightful, imaginative paper scenery by Jeff Ridenour and mouth-watering projections by Kris Kirkwood, this childhood tale is given a toothsome twist. Director Fenlon Lamb stirs in a couple tricks and Humperdinck's lush orchestral harmonies combine with charming folk melodies for a pitch perfect treat.
Tickets: $12 general public; UMKC faculty, staff and all students FREE with UMKC or student ID.
October 27, 2017 @ 7:30 pm
Folly Theater
The William T. Kemper International Chamber Music Series
Program
Beethoven Trio for Clarinet, Cello, and Piano in B-flat Major, Op. 11
Bloch From Jewish Life
Ginastera Danzas Argentinas, Op. 2
Debussy Première rhapsodie
Brahms Trio for Clarinet, Cello, and Piano in A Minor, Op. 114
David Shifrin, clarinet
Amit Peled, cello
Alon Goldstein, piano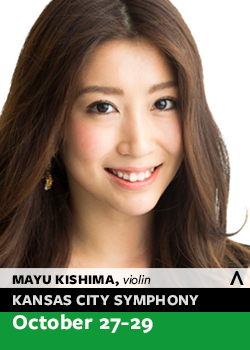 October 27 & 28, 2017 @ 8:00 pm
October 29 @ 2:00 pm
Kauffman Center for the Performing Arts
Dvorák's Eighth Symphony overflows with optimism, melodic genius and the Czech composer's love for folk melodies of his native land. Spanning from dark and brooding to wild and fervent, Shostakovich's First Violin Concerto is an intensely personal and technically demanding work that weaves the composer's signature musical motif throughout. This Kansas City Symphony concert also includes Suk's Fantastic Scherzo, a brilliant work with fetching dance rhythms and melodies saturated with shimmering orchestral colors.
October 27, 2017 – November 12, 2017
Just Off Broadway Theatre
Kansas City premiere! Harvey Fierstein's (Kinky Boots, La Cage aux Folles, Torch Song Trilogy, Newsies) newest Broadway play premiered in 2014 to rave reviews. It's 1962 in the Catskills, and nestled in the land of dirty dancing and borscht belt comedy sits an inconspicuous inn that caters to a very special clientele: heterosexual men whose favorite pastime is dressing and acting as women. "Fascinating and timeless" (New York Magazine)…and based on real people!
October 28, 2017 @ 8:00 pm | $20 – $55
Folly Theater
Growing up in L.A. in the 60's Grammy award-winning guitarist Lee Ritenour received a rich cross section of exposure to jazz, rock and Brazilian music. He has received 17 Grammy nominations and recorded over 40 albums, notably the Top 15 hit "Is It You", which has become a contemporary jazz radio classic, as well as working with a diverse cross section of well known artists such as Tony Bennett, Dizzy Gillespie, Sonny Rollins, Dave Grusin and even Renee Fleming