For more events for November First Fridays, check out Kansas City's most comprehensive arts calendar at kcstudio.org/events.
This is your last weekend to see KC Rep's production of August Wilson's Fences…
November 2-5 2017 @ 8:00 pm – 10:30 pm
Ticket prices vary. Visit kcrep.org for more details
Kansas City Repertory Theatre-Copaken Stage
The winner of the 1987 Pulitzer Prize for Drama and the Tony Award for Best Play that same year, Fences is set in 1950s Pittsburgh against the backdrop of a rapidly changing America. Perhaps the most highly-regarded of Wilson's soaring ten-play cycle, it tells the gripping story of an African American father and son and the hopes and dreams to which they desperately cling. Powerful and poetic, Fences is a true American classic.
First Friday Opening Receptions…
November 3, 2017 – December 30, 2017
Todd Weiner Gallery
November 3, 2017 – December 18, 2017 | Free
Eva Reynolds Fine Arts Gallery
Friday, November 3: Opening night reception and book signing
Eva Reynolds Fine Art Gallery is proud to present the first one-man retrospective of one of the greatest American illustrators of the twentieth century – Mark English.
This exhibition is a unique opportunity to see the evolution of English's career that lead to his legendary status in the world of illustration. In 1983, he was elected to the prestigious Illustrator's Hall of Fame in New York.
Today, Mark English is the most awarded illustrator in the history of the Society of Illustrators. An artist of exceptional gifts, he has achieved a remarkably successful career that is exhibited by his numerous awards and acquired list of highly esteemed clients.
The Retrospective also exhibits a collection of his most recent work, as well as illustrations that have never been shown before. We are honored to present this renown artist.
October 30, 2017 – November 24, 2017 | Free
Jones Gallery
Solo Art Show featuring artist Harlan Bonar. First Friday Show is November 3rd. from 10am till 9pm.
Harlan expains his work as follows:
I have been painting for about 40 years. As I have gotten better it became my one great passion. I am self-taught, and am considered an "outsider" artist. At first I struggled with painting, but found a way that satisified me.
I have won numerious awards, including multiple awards at the Missouri State Fair, and from the Missouri Arts Council.
I use oil paints in my work due to the variations and intensity of them.
I try to use my imagination as much as possible for I feel art should be bold, daring and imaginative, as much as possible. At the same time one can have an innocence and purity in it as well.
I would like to thank all my friends for their support. I would also give my thanks to all mighty God for all his blessings.
November 3, 2017 – January 20, 2018 | Free
Sherry Leedy Contemporary Art
Opening First Friday, November 3rd, 2017 | 7-9 p.m.
Hung Liu is primarily known as a painter of Chinese subjects, typically from the 19th and 20th centuries, whose paintings are based on historical Chinese photographs. Given the historical, often tragic subject matter she represents, her style is a kind of weeping realism. Liu's newest paintings, however, are based upon the Dustbowl and Depression era photographs of American documentary photographer Dorothea Lange, whom Liu has long admired.
Shifting focus from Chinese to American subjects may seem a surprise to Liu's audience, at first. But by training her attention on the displaced individuals and wandering families of the American Dustbowl, Liu finds a landscape of overarching struggle and underlying humanity that for her is familiar terrain, having been raised in China during an era (Mao's) of epic revolution, tumult, and displacement. The 1930s Oakies and Bindle-stiff's wandering like ghosts through Liu's new paintings are American peasants on their way to California, the promised land.
In her paintings for Sherry Leedy Contemporary Art and Byron Cohen, Liu – who is known for a fluid style in which drips and washes of linseed oil dissolve the photo-based images the way time erodes memory – has developed a kind of topographic realism in which the paint coagulates around a webbing of colored lines, together enmeshed in a rich surface that belies the poverty of her subjects. In this, the new paintings are more factually woven to Lange's photographs while also releasing the energy of color like a radiant of hope from beneath the grey-tones of history.
November 2, 2017 – November 26, 2017
Blue Gallery
November 2, 2017 – January 6, 2018
Weinberger Fine Art
Weinberger Fine Art presents the group exhibition, STILL LIFE | WINTER COLLECTIVE, will feature contemporary works exploring the still life genre. This genre allows artists to showcase technique infused with underlying concepts and commentary. The exhibition will include two and three dimensional art forms such as painting, photography, and ceramics in a range of styles from photorealism, to expressionism, and formalism.
STILL LIFE | WINTER COLLECTIVE will be on view from November 2nd through January 6th.
Artists included in exhibition are Aaron Morgan-Brown, Dean Kube, Misty Gamble, Tom Gregg, Linda Lighton, Richard Mattsson, and Kevin Morris.
Into the Weekend…
November 3, 2017 @ 8:00 pm | $35 – $65
Folly Theater
Memphis Soul and Rhythm & Blues Revue, Take Me to the River presents a live performance experience based on the award-winning film and record that brought together multiple generations of iconic Memphis and Mississippi Delta musicians to record a historic new album and re-imagine the utopia of racial, gender and generational collaboration of Memphis (Stax, Hi Records) in its heyday. This historic show features a once-in-a-lifetime chance to see legends William Bell (2017 Grammy Winner), Bobby Rush (2017 Grammy winner), and Charlie Musselwhite (2014 Grammy winner) share the stage and perform classics and new TMTTR collaborations.
Backed by an ALL-STAR Memphis band, the event includes the Hi-Rhythm Section (27 Gold and Platinum records, All of Al Green's classics) and Grammy award winner Boo Mitchell, award-winning director and Grammy Nominee Martin Shore, alumni from the STAX Music Academy, and special appearances from Academy Winner Frayser Boy and Critics Choice Award winner Al Kapone.
In addition to a traditional performance event, Take Me To The River hosts educational workshops and activities as it moves around the country, interacting with students and helping to inspire the goals of social consciousness and community building. TMTTR believes that the power of positive expression – through music, film or other art forms – builds a permanent foundation of community, and helps motivate those from all political, racial and generational backgrounds to communicate, cooperate, collaborate and create together.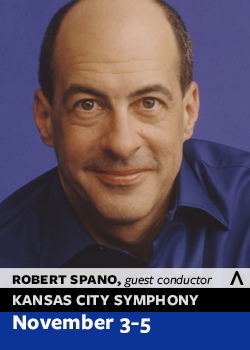 November 3 & 4, 2017 @ 8:00 pm
November 5, 2017 @ 2:00 pm
Kauffman Center for the Performing Arts
Truly magnificent! The Kansas City Symphony and Chorus will fill Helzberg Hall with massive, sweeping sound as they present this monument of the choral repertoire, Brahms' majestic German Requiem. To complement, the concert begins with masterworks by two French Impressionists. Experience Ravel's hypnotic Pavane and two magical Debussy Nocturnes — "Nuages" (Clouds) and "Fêtes" (Festivals) — with their transparent orchestrations, exotic harmonies and elusive rhythms that mirror the aesthetics of the Impressionist visual artists.
November 3-5, 2017 @ 7:00 pm
H & R Block-City Stage
UNDER THE BED is a deep dive into a girl's imagination. In Monster Land, spiders climb ropes, contortionists skitter, and the royal family spins on trapezes. The world is guarded by etherial wisps who charm the child and menace her mother. It's difficult to imagine a reason to return home…
Crazy costumes, innovative movement, and the right amount of scary allow the amazing aerial performances to tell a story for all ages. The company members range in age from 10 to 50+ and this story was created to entertain and speak to old and young alike. A variety of aerial apparatuses will be used for the production, as well as ground acts. Pieces range from group numbers to solos, with aerial choreography done by Lucia Aerial's staff Ariana Ferber-Carter (artistic director), Liv Morrow, Elena Sherman, Georgeanna Layton, Kelsey Aicher, and Samantha Davis.
For this production, Lucia will be collaborating Crescendo Conservatory and Stone Lion Puppet Theatre. Crescendo Conservatory, a dance studio located in Overland Park, will be adding two dance numbers to the show, by choreographer Bryant Williams. Stone Lion Puppet Theatre has been pushing boundaries with its innovative puppetry and spectacles since 1994. They are proud to be a part of Lucia Aerial's imaginative production.
November 4, 2017 @ 8:00 pm – 10:00 pm | $27 – $42
Carlsen Center – Yardley Hall
Friends Hospitality at 6:45 p.m.
Experience this showcase of two distinct South African dance traditions, born from the perseverance of the human spirit. The two deeply rhythmic ensembles, Real Actions Pantsula and Stimela "The Gumboot" Musical, uplift, unite and tell a story as they entertain and follow in their historical tradition of spreading awareness of socioeconomic and political challenges. These communicative dances have become important parts of restoring, revitalizing and preserving South African culture.
Gumboot dancing was born out of the oppressive gold mines of South Africa. Forbidden to speak and in almost complete darkness, the slave laborers developed their own language by slapping their gumboots and rattling their ankle chains. Above ground, it became a popular folk dance.
PANTSULA was established in 1992 by Sello Reuben Modiga with the aim of building innovative, creative minds through dance. Pantsula was established after realizing the talent among the youths of Orange Farm. The group worked with 30 talented teenagers around the community.