Here are weekend calendar picks from KC Studio editor Alice Thorson for February 9 – 11, 2017. For more ideas this weekend, visit Kansas City's most comprehensive arts calendar at kcstudio.org/events.
February 9 & 11 @ 2:00 – 4:45 pm
February 9, 10, & 11 @ 7:30 pm – 10:15 pm
Music Hall
Cameron Mackintosh's spectacular new production of Andrew Lloyd Webber's THE PHANTOM OF THE OPERA will come to Kansas City as part of a brand new North American Tour. Critics are raving that this breathtaking production is "bigger and better than ever before" and features a brilliant new scenic design by Paul Brown, Tony Award®-winning original costume design by Maria Björnson, lighting design by Tony Award®-winner Paule Constable, new choreography by Scott Ambler, and new staging by director Laurence Connor. The production, overseen by Matthew Bourne and Cameron Mackintosh, boasts many exciting special effects including the show's legendary chandelier. The beloved story and thrilling score – with songs like "Music of the Night," "All I Ask Of You," and "Masquerade" – will be performed by a cast and orchestra of 52, making this PHANTOM one of the largest productions now on tour.
February 10 – March 18
H&R Block Artspace
State of the World presents work by 14 artists whose projects invoke and explore the symbolic power of the flag as a means to understand and question the power structures they represent and, at times, create imaginative new proposals for alliances and allegiances.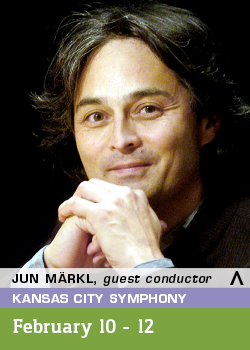 February 10 & 11 @ 8:00 pm
February 12 @ 2:00 pm
Kauffman Center for the Performing Arts
Saint-Saëns' First Cello Concerto, a longtime favorite of distinguished soloists, is a taut, unified work, with numerous opportunities for both lyrical expression and bravura fireworks. In the "Reformation" Symphony, Mendelssohn weaves such liturgical music as the "Dresden Amen" and "A Mighty Fortress Is Our God" into a moving and spiritual orchestral work. Austrian composer Webern's first published composition, Passacaglia, is a brilliant combination of Baroque structure and Romantic expression. Debussy's colorful and evocative work for two pianos, En blanc et noir, glistens in this orchestration. Tickets start at $25.
February 10 @ 8:00 pm
Grace and Holy Trinity Cathedral
Spain's Hespèrion XXI with Jordi Savall brings with him a select group of superstars to play popular (and virtuosic) dances, galliards, pavanes, saltarellos, and courante from a Musical Europe 1500-1700.
February 11 @ 7:30 pm – 9:30 pm | $20
Karbank 1900 Building
Park University's International Center for Music will kick off the 2017 portion of its 13th concert season with a performance by violinist Shmuel Ashkenasi and pianist Meng-Chieh Liu.
February 11 @ 8:00 pm | $45
American Jazz Museum – Gem Theater
Pianist James Lloyd and drummer Curtis Harmon, two of the original three members of the Pieces of a Dream trio that emerged out of Philadelphia's music scene in 1976, define the essence of smooth jazz. With such albums as "Love's Silhouette" and "Pillow Talk" to their credit, Pieces of a Dream will present a concert that sets the stage for a head start to this year's Valentine's Day.